About
Small Group Tours - Beat the Crowds
Exciting News! Two Sea Tour Trips has partnered with Simba Sea Trips to offer exclusive island excursions for tourists visiting Phuket. We had heard so many disappointing stories of people crammed into old boats like cattle and not given the experience they sought. Both Two Sea Tour and Simba operate on an ethos to deliver small group tours that allow clientele the chance to see the sights the way they were intended to be seen!
Best Tours
Two Sea Tour are all about quality, and we operate with a desire to offer the best boat tours Thailand has to offer.
Book Now
Safe and Fun
Our boats and crew are maintained and trained to the he highest levels of marine safety standards. Our reliability and accident free record over 17+ years in operation is testament to this.
Book Now
Eco Friendly Ambition
With a Passion for the Sea and environmentalists at heart, we love and care for our beautiful, ecological surroundings and just as important is our love of the Thai people and their rich cultures.
Book Now
Trip Advisor Certificates
Quality Matters

2020
Certificate of Excellence
Trip Advisor

2019
Certificate of Excellence
Trip Advisor

2018
Certificate of Excellence
Trip Advisor

2017
Certificate of Excellence
Trip Advisor

2016
Certificate of Excellence
Trip Advisor

2015
Certificate of Excellence
Trip Advisor

2014
Certificate of Excellence
Trip Advisor

2013
Certificate of Excellence
Trip Advisor

2011
Certificate of Excellence
Trip Advisor
Two Sea Tour's Management
Management Team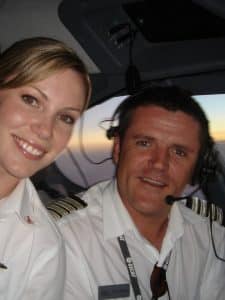 Paul Chappell
Management Team
General Manager/Owner Paul has for over 25 years worked as a professional pilot in the worlds highest quality airlines, and more recently operating private jets for some of Asia's most prominent VVIP's. Blessed with time to balance between life as a professional pilot, and running marine businesses, Paul is able to bring the highest levels of aviation customer service quality and engineering/operations oversight to the small boat industry in Thailand, which makes Simba Sea Trips unique to its competitors. Paul has a passion for the sea and wishes to share the amazing, world class waterways surrounding Phuket with as many as he can through Simba.
Who 'll be looking after you
Expert Teams
Our tour guides are highly experienced and among the best you will find on the island. They possess exceptional English, deep knowledge of the area and also provide outstanding service. They are what make Two Sea Tour deliver on their promise to provide exceptional tours of Phuket's surrounding islands.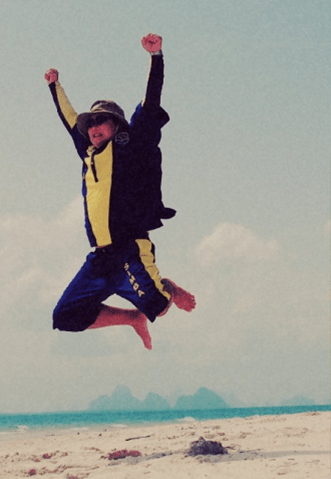 Tour Guides
Our tour guides are simply the best you will find on the island of Phuket with exceptional English. experience, knowledge and servie. Simba's tour guides also look to enrich your experience of Phuket more broadly. Free free to ask them questions all day... they are more than happy to help!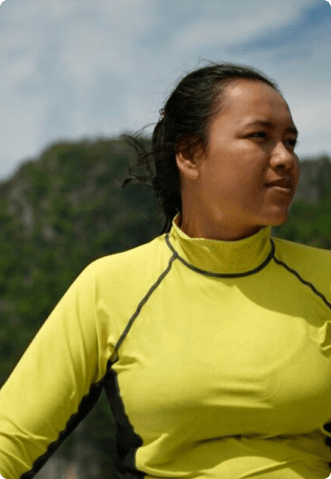 Office Staff
There is a happy team behind the scenes! Lovely Mai will ensure tour is all organized perfectly, delightful Keow makes your "brunch", and Deng our boat manager will ensure that everything is ship shape on the boats. Moya, Stewart and Andrea are your first point of contact and will be assisting you with any email and phone queries. If you have any enquiries at all don't hesitate to contact the office.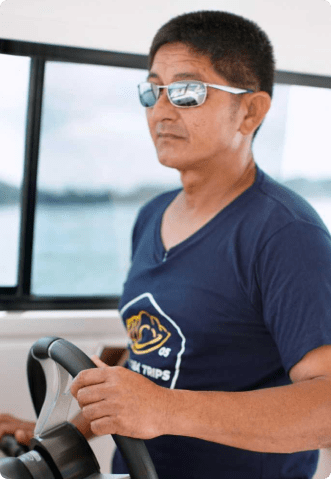 Boat Crew
Experience is not just an ambition. It's a requirement and no where is this more prevalent than the employment of our Boat Crew. Some of our staff, include Deckhand En (pictured) have over 38 years experience traversing the waters of the Andaman Sea, often as longtail fishermen in their youth! Although it may be your first or second time making the crossing to Phi Phi, for some of these's guys, it's their 1000th. As you may be aware, we own, operate, manage and maintain our own boats. This allows us to directly employ our staff based on factors like experience.
Our Boats
Custom-Built Speedboats
The Tour Boats
specifically designed for sightseeing tours
We possess a fleet of modern tour boats. Features include:
* Seat 359 Fibreglass speedboats
* Honda Marine 250HP 4-stroke engines
* Unique club-seating layout
* 12 metres in length
* 9 metres of canopy shaded area
* freshwater shower
* toilet onboard
* licensed to carry 26 passengers (but we set the cap at 18 adults)
* cleaned and maintained daily to exceed all local and international safety standards.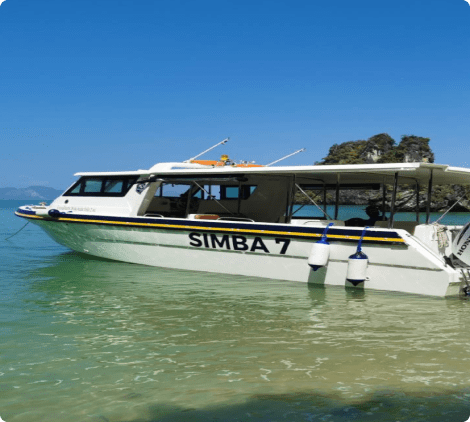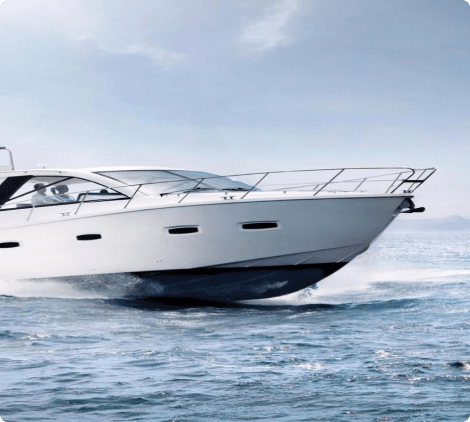 Simba X 'Helicopter'
won Boating magazine's motor boat of the year award in 2009
'Simba Helicopter' comes from the luxury boat company Sealine. This model was a worthy recipient of Boating magazine's motor boat of the year in 2009 and has a sterling reputation. Beautifully designed and decorated with luxury to match, stylish and warm – this boat will impress.