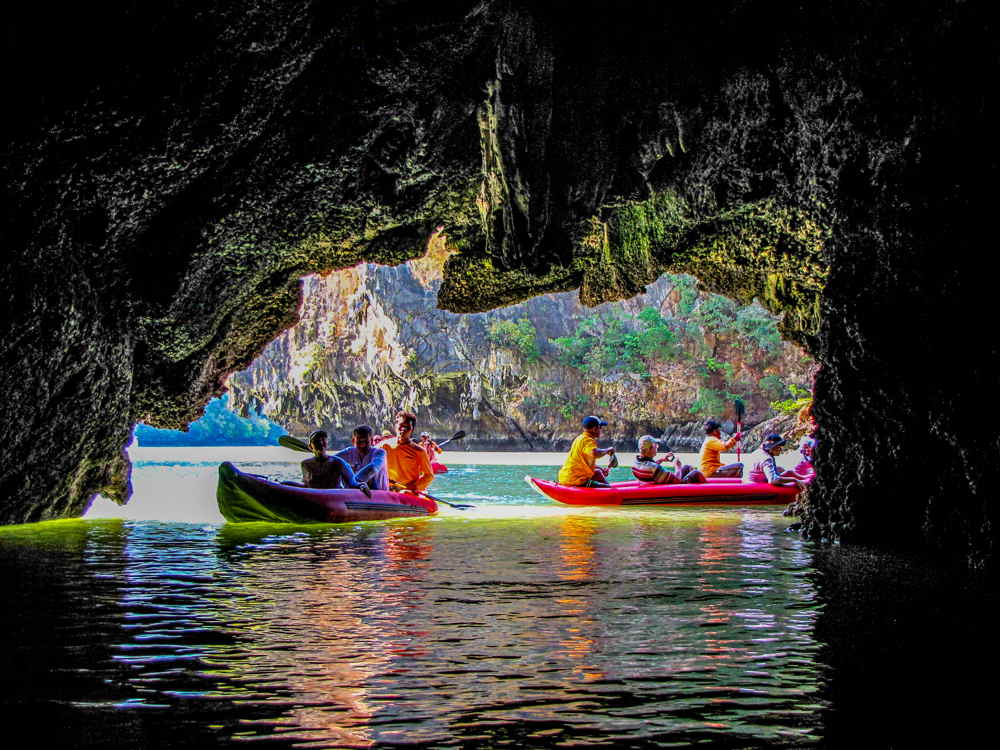 1 Mar 2023
Handy Guide to Kayaking in Phuket
Kayaking in Phuket, Thailand, is a once-in-a-lifetime experience. It is one of the best ways to explore Phuket and the surrounding island and enjoy the beauty without missing a second. We have accumulated the top 10  locations to go kayaking with the best views and attractions!
The 10 best Kayaking in Phuket Locations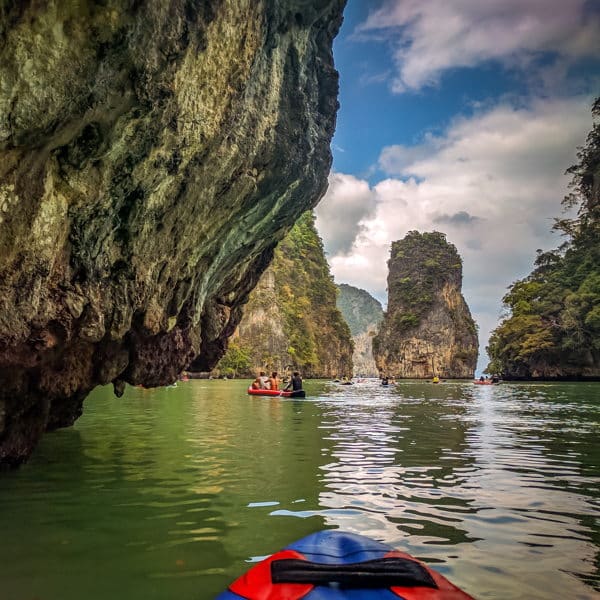 Phang Nga Bay 
One of the best ways to explore Phang Nga Bay is by kayak, no doubt. There are hidden islands and sea caves formed from limestone, making it an undoubtedly breathtaking experience. You will also enjoy all nature offers in the rainforest and see native plants, flowers, and animals! You could also choose to kayak at night on the calm ocean bed, staring at the glittering skies and moonlit ocean. 
Two Sea Tour offers a kayaking tour that is not only incredible rewarding but is also eco-friendly. Immerse yourselves in the Phang Nga Bay by taking part in an Phang Nga Bay kayaking tour.
Phi Phi Islands 
The Phi Phi Islands are most famous for their clear blue oceans, limestone caves, and crystal clear beaches. If you're looking to take photos of some of the most beautiful sights, get your camera ready when you go to the Phi Phi Islands! The best way to get around the island and take all of the beauty in is by kayaking. Phi Phi Islands are uninhabited, so if you are looking to kayak and relax, this is the place for you!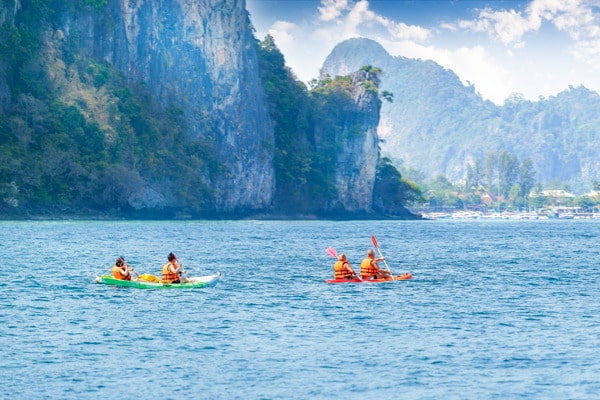 James Bond Island 
James Bond Island is probably one of the most well-known islands thanks to the Hollywood film James Bond: Man with the Golden Gun. With kayaking, you will have the opportunity to explore and navigate the exact location where the movie was filmed. James Bond Island is also uninhabited, so you will be able to see nature in all of its beauty without a hint of modernization.
Mangrove Channels 
If you want to explore the authenticity of Phuket, you have to kayak through the Mangrove Channels and swamps. The only way to travel them is by kayak, and this will also allow you to see tropical water birds. If you're looking to travel and kayak solo, this is the safest place in Phuket to do so. Mangrove Channels is always open to kayaking, no matter the weather or season. 

Andaman Sea 
The Andaman Sea has always been a historical place and is very well known to locals. Since ancient times, the sea has been used which was part of the trade route between India and China and a route between India and Myanmar. The most adventurous way to sail on the Adaman Sea is by kayak. 
Phuk Lagoons 
If you're searching for the most photogenic kayaking trips, Phuk Lagoons is for you. Kayak next to sea rocks with thriving vegetation and travel through limestone sea caves. You can find bats hanging upside down in these magnificent sea caves, definitely making it a once-in-a-lifetime experience. 
Yao Noi Island 
If you're a kayaking enthusiast and love a challenge, you have to visit Yao Noi Island. It's roughly 46km to go and come, traveling through the Andaman sea. You will have the chance to go island hopping to nearby islands and fill up your day. Yao Noi has facilities such as restaurants and bars if you want to enjoy the island. The best time to visit Yao Noi Island is December through March during the high season. 
Raya Noi 
Raya Noi is a small island located in the south of Phuket, it is also famously known as 'Pirate Island.' If you're an adrenaline junkie and looking to do different types of water sports, Raya Noi has everything you're looking for. Since Raya Noi has shallow seawaters it is an ideal place to kayak and explore the island. 
Yanui Beach 
Yanui Beach is considered the lonely beach of Phuket. Many couples who are on their honeymoon prefer to visit this beach because of the privacy and very few tourists. Kayaking is one of the best ways to take all of Yanui Beach's beauties in. If you visit during the high season when the tide is low and the sea is calm, you will also have the opportunity to experience particular native marine life. 
Patong Beach 
If you're searching for nightlife and recreational activities to do alongside kayaking, you must visit Patong Beach. You have the choice to go night kayaking under the sparkling sky and moonlight ocean, best recommended in the high seasons (December-March). Some more particular activities include fishing and crab hunting! 
Category
Recent Posts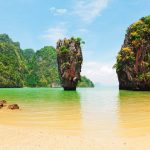 8 Dec 2022
The incredible James Bond Island
read more