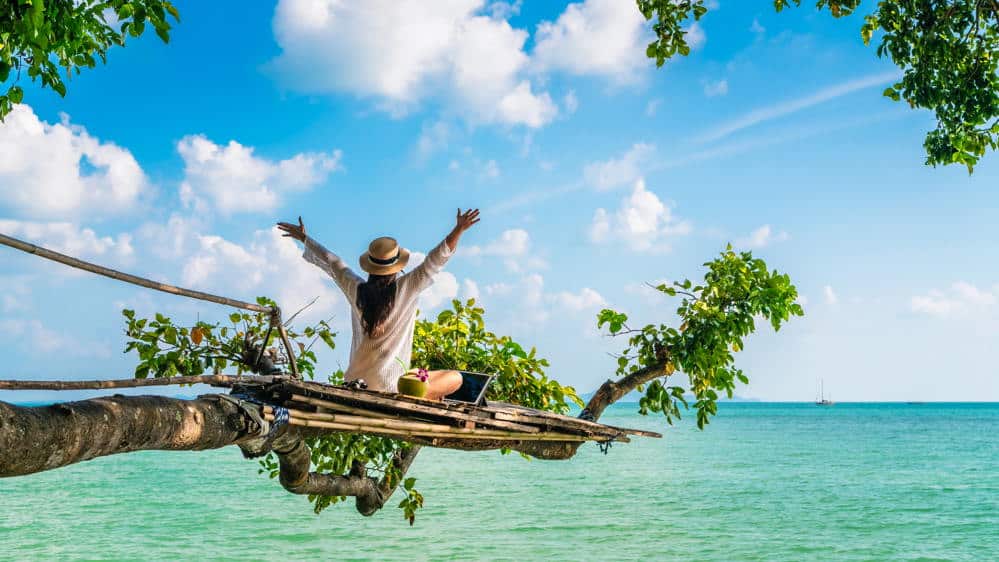 1 Feb 2023
Top 10 things to do in Phuket, Thailand
There are many great things to do in Phuket when you travel to the region on a holiday. Whether alone, with a partner, or the entire family, we highly encourage ticking some of the activities off the following list.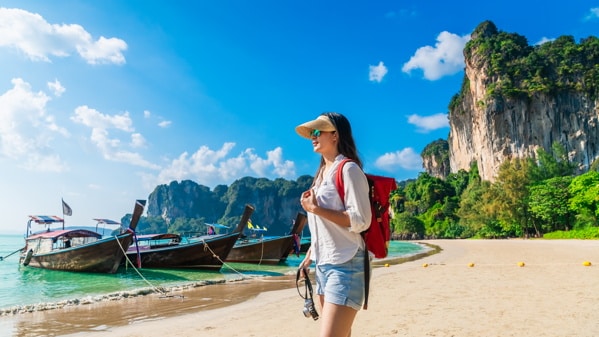 Explore Old Phuket Town 
The beauty and history of Old Phuket Town are something out of this world! You will never get tired of looking at the outstanding mansions and charming shophouses on the old Sino-Portuguese streets, this is definitely one of the top things to do in Phuket, Thailand. There are many small coffee shops, cute bakeries, and places to eat while you are there, so rest assured you will not be hungry or thirsty visiting the historical town.  It's perfect for a half-day trip and easy to get there. While you're there don't miss the chance to visit the local markets which are near the bus station, and explore all the little turns, you may find a hidden gem! Phuket Walking Street, or Lard Yai Market as the locals call it, is one of the most popular attractions in the old town. It's a 360-meter long street where you'll have the opportunity to try the local cuisine and experience flavors you probably have never tried! 
How to get to Old Phuket Town: You could get there by tuk-tuk, take the local bus, or even walk there from the famous Thalang road. 
Watch the breathtaking sunset 
Phuket, Thailand has one of the most breathtaking sunsets experiences you could ever dream of! Especially if the weather permits it, you could catch a glimpse of the red hues of the sky which are affected by the reflection of the clouds and it's very impressive. 
There are two ways in which you can enjoy the sunset:
Enjoy the sunset with drinks and dinner at a restaurant. Baba Nest Restaurant and Bar  for instance has one of the best rooftop views and cocktails to enjoy the view

Enjoy the sunset from Promthep Cape, an elevated location that is south of the island, and free of charge!
A once in a lifetime thing to do in Phuket, Thailand!
When to go: Sunsets are more magnificent during the low season (June-November), but there is a risk of it being cloudy. 
Flying Hanuman Zipline
If you're one for thrilling adventures or just want to try something new, Flying Hanuman might just be for you! There are 3-4 ziplines available to choose from, one is in the forest near Patong Beach. Zipline is definitely something new, fun, and exciting to do either with your friends or family. If the thought of zipline is intimidating to you, rest assured that it's safe and anyone can do it, this is an activity that you will absolutely never forget!
How to get there: You can book directly through the Flying Human Zipline, or through a local travel agency 
Prices: Prices start from 2,300 baht
Snorkeling or Scuba Diving 
Snorkeling is an easy and fun activity for anyone and everyone! It's best to go snorkeling during the high season (December-May) because the water is calm and clear. Plus there are many locations on the island where you can see beautiful sea life and enjoy the beach! 
Phuket has some of the best diving sites in the world, Richelieu Rock which is the Andaman sea was voted as one of the top 10 best diving sites in the world! It's an easy activity for anyone wanting to try, and also very affordable. For those who already have experience in scuba diving, there are also more advanced courses available. 
Explore the beauties of Phang Nga 
Of course, exploring Phang Nga island would be one of the top things to do in Phuket, Thailand. The scenery of Phang Nga will definitely leave you in awe! There are various ways you could choose how to explore the island, you could take a sunset cruise, or explore by canoe and navigate through caves and lagoons. If it's in your budget, you could also rent a private cruise that takes you around the island, it is said to be one of the most relaxing and satisfying experiences. You will not be disappointed if you explore the beauties of Phang Nga island, the landscapes and views will undoubtedly be an unforgettable experience. 
How to get to Phang Nga: You can book a boat ride to the island one day before through your hotel or a street booth. Or you could book it in advance online through Two Sea Tour's Phang Nga Bay speedboat tour or another tour option from the large range of online choices. (this is the best option, especially during high season)
When to go: Phang Nga is open all year round for anyone wanting to go. The island is mostly sheltered so you could even visit during the low season when it's raining! The sea is always calm so don't be worried if you get sea sick easily. 

Visit the Phi Phi Islands 
The Phi Phi islands are a large group of islands with some of the best beaches, hiking trails, and viewpoints. The diversity is so large that you could choose to relax at one of the beaches or explore the whole island. Phi Phi is also very well known among young people for its all-day-all-night parties. The islands have become one of the most popular tourist attractions, so be prepared for the large crowds plus the prices are also higher than other similar locations because of this. You also have the chance to visit the famous Maya Bay in Phi Phi which has recently been reopened after being closed for several years. 
How to get to the Phi Phi Islands: If you are planning to stay for the night it's better to book in advance. You could also book a day trip tour to Phi Phi aboard a speedboat, which is for a short period of time and doesn't allow you to explore many things. Ferries and speedboats are available for booking at Phuket and prices start as low as 375 baht. 
When's the best time to visit Phi Phi Islands: The island is open all year round for everyone. But the best time to visit is during the high season when the skies are clear and blue. For those who might travel during the low season, the sea is a bit rough so be prepared for a bumpy ride.
Enjoy the nightlife along Bangla Road
If you enjoy nightlife and partying Bangla Road is the place for you! Bangla Road is a famous must-visit destination for many tourists and there are huge crowds of people walking up and down the famous street every night. Many people believe that Soi Bangla is the Sin City for Single Men, which is not true. In fact, it is full of life with colorful and vibrant restaurants, shops, bars, and dancing girls. If you are curious about what a Go-Go bar is, you will have the opportunity to visit one on Bangla Road and see what it is. But, you will also see a lot of couples drinking at bars and enjoying their time. It's an easy location to navigate even though the streets are busy, so don't feel overwhelmed if you do visit Bangla Road.
When's the best time to visit Bangla Road: Bangla is a place you could visit all year round. The best time of day to visit if you're looking for nightlife and partying is after 9-10 pm. The street is also closed to cars roughly around 7 pm to accommodate people who want to walk on the street. 
Visit a Night Market
Phuket has several night markets nearly every day of the week! Some may say that they're more of bazaars than markets, but the definition is different for everyone. Some markets are only available to visit during the weekends and others on weekdays. The most famous night market is probably the Sunday Walking Street Market which is located on the old Thalang Road in Phuket Town. 
The viewpoint of Samet Nangshe 
Samet Nangshe has only recently been discovered and breathtaking is not enough to say about the view you have. It is just outside of Phuket, and be prepared because it takes some walking to reach, but the destination is so beautiful and magnificent that the trip is worth the time. Before Samet Nangshe started getting more known, the walk to one of the viewpoints was quite difficult, but since more and more tourists have started visiting the location pickup trucks are available to take you up the hill for a small fee. 
Party or Relax at a Beach Bar
There are so many options of beach bars to choose from that there will definitely be one to accommodate what you are looking for. Most of them are open all day round for tourists to enjoy food and drinks by the beach. There are beach bars that are for relaxing, and then some beach bars that turn into clubs at night for people looking to party.
Explore Khai Island
Ok Ok, we said top 10 but we've added another activity in Phuket to explore!
Khai Island is well worth considering due to the sensational features and pristine waters that surround the island. It is a perfect place to take the perfect photo and is a great destination for those looking to fill their itinerary with one more adventure. Contact us about our custom Khai Island tour today for more information.
Category
Recent Posts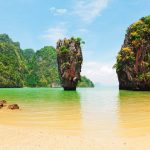 8 Dec 2022
The incredible James Bond Island
read more