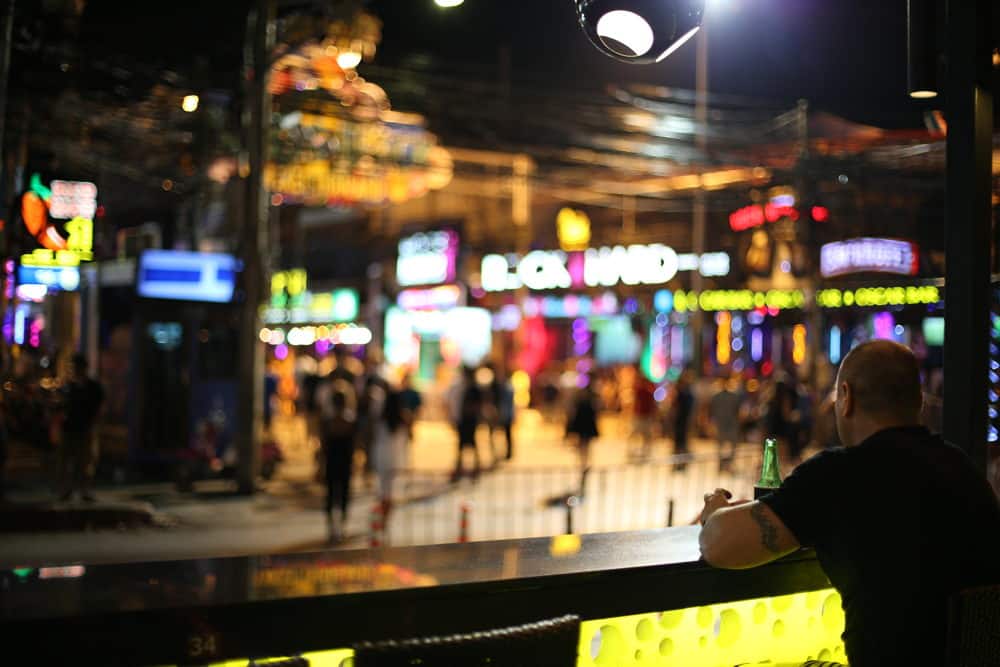 8 Jul 2022
Exploring Bangla Road in Phuket
Bangla Road
Bangla Road, otherwise known as Bangla walking street, is a street that starts from Patong Beach and reaches Rat-U-Thit Road which is near the Jungceylon Shopping Mall. During the day you wouldn't think much of it since it's a one-way street for cars. However, after 6 pm the road shuts for cars and becomes bustling with pedestrians. The real parties start after 10 pm, so if you arrive earlier, don't be disappointed, just wait for the party to start.
Countless bars can be found on either side of Bangla Road, each and every one of them filled with tourists and locals alike. Outside of nearly every bar, you can see women whose objective is to persuade you into visiting that specific bar. They usually stand in front of the bar and hand out the drink menus.
Many people have to wrong idea about Bangla Road, thinking that it is a notorious place to go. In bars you will find ladies dancing on counters, and performing extraordinary pole dances, but don't get it wrong, they're wearing clothes and it's just a show, nothing more.
Most bars on Bangla Road are quite cheap and friendly, and you certainly will have a great time! This is precisely why its considered one of the best things to do in Phuket.
What to do on Bangla Road
Bangla Road is the place to visit if you're looking to party and have a good time. The street is filled with bars on either side of the road competing in getting people's attention to enter their bars. You will be able to find countless bars, nightclubs, and famous go-go bars.
On each side of Bangla Road, there are alleys, locally called 'sois', where you will find the more quiet and cheaper beer bars if you want to get away from the large crowds.
Live Music Bars
Live music bars are very popular in Phuket and have improved over the years. One of the most well-known live music bars is the New York Live Music Bar, where the price of beer is cheap and you can enjoy a live concert.
Beer Bars
At the end of Bangla Road, towards Patong Beach, are some of the most famous beer bars such as Aussie Bar, Sunset Bar, and Shipwreck bar.
These are often packed with tourists since it reminded them of home, and you can grab a cold beer while watching sports games on their large screen and play a round of pool.
Night Clubs
If there's one place with the most nightclubs, it's Bangla Road. Most clubs are located at the top of Bangla Road, where you can dance and party until the early morning hours.
Illuzion
Illuzion is one of the most famous nightclubs on Bangla Road. There's a massive dance floor, and amazing music playing all night long.
Sugar Club
If you're into hip-hop and RnB, Sugar Club is the nightclub for you! It plays all of the latest hip-hop music while people enjoy their night.
Soi Bangla Road
On either side of Bangla Road are the 'sois', aka alleys or lanes. Even the alleys and side streets of Bangla Road are filled with bars with cheap drinks and good times.
Soi Seadragon
The main soi of Patong Beach is Soi Seadragon, where most of the go-go bars are located. Most of the beer bars are located in the center of the alley, where you can play games such as Connect Four, Jenga, and hitting a nail with a hammer, which can be very fun after a few drinks.
Soi Freedom
If you're looking for a more friendly and quiet environment, Soi Freedom is the place you to visit. You will find colorful bars, and live music performances every night during the high season.
Where to Eat
Bangla Road isn't just filled with bars and nightclubs, there are also restaurants, fast food shops, and street food carts where you can grab a bite of food while partying.
Bangla Street Food
There used to be a food court behind the Old Tiger complex, but since has been replaced with Bangla Street Food. It's a large open space that has food stalls in the city center and also offers dining tables so people can sit down and enjoy their food. The food here ranges from Italian, French, and local Thai cuisine and is very cheap.
Soi Patong Resort
Soi Patong Resort, unlike the other alleys, doesn't have many bars and is filled mostly with restaurants and massage parlors, which is a peculiar combination, but who doesn't want to eat and then get a relaxing massage before partying into the night?
Category
Recent Posts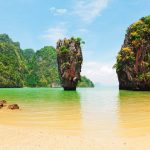 8 Dec 2022
The incredible James Bond Island
read more